British Dressage Youth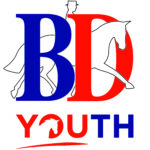 Dengie is devoted to supporting and nurturing young riders with the aim of educating on the importance of a healthy, high-fibre diet for their horses and ponies.
Dengie is proud to be involved with British Dressage Youth, the young rider arm of British Dressage's activities, supporting training, competing, teams and learning and is one of the sport's fastest growing areas.
Dengie supports BD Youth's training programmes from BD Horse Care which encompasses a mix of online and practical learning modules, through to Foundation and National Academy Athletes, supporting combinations with nutritional support, regular dietary assessments, guidance and education as they progress within the sport of dressage.