Could Not Be Prouder
---
Last weekend Leo and I went to Sheepgate to compete in his first full weekend of medium level dressage tests. It was a big ask but my trainer, Darryl Thickitt felt we were ready and what can I say apart from Leo was a superstar! He tried and tried and I am so proud of him!
Between us we made lots of mistakes. Leo's walk pirouettes are no longer rear spins, but are still a long way from where they need to be, and I forgot one of my test movements too which meant we were penalised by 2 marks. On the positive we showed lots of improvement in our general connection and lateral work quality, we achieved three wins against really great company and large classes and the icing on the cake we received scores of 68-71% from List 1 judges!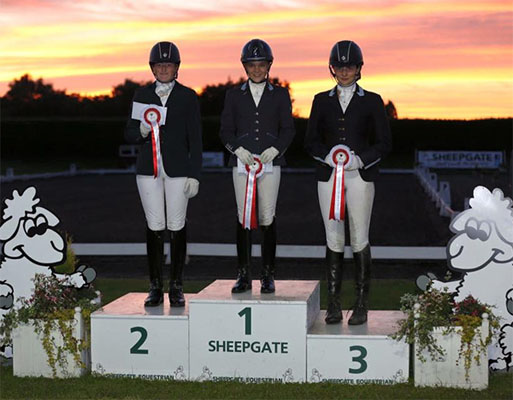 This week Leo is going to have some hacks and general downtime as a reward, then it's back to training hard getting ready and building up for the BYRDS Under 25 Championships at the end of August, where we are competing individually and also as part of the BD Northern England Region's Medium Team.
I was saddened to hear that Hannah Francis had lost her battle against cancer, she was such an inspirational teenage rider who's legacy will live on, let's hope she's up there riding free from pain.