Double Premier League Winner
---
It's been a busy couple of weeks, thankfully exams are now over and somehow I managed to survive and complete my Duke of Edinburgh expedition – 26 miles of walking over the hottest days of June!
So we have been doing lots of training and we had a quick trip over to Sheepgate Premier League for the day. It was well worth the early start, with Leo and I taking a double win in both the FEI Pony Team And FEI Pony Individual tests. There were a few mistakes and there is still lots to work on, but I'm super proud of my boy – can you believe it, Leo a double Premier League winner 🎉🎉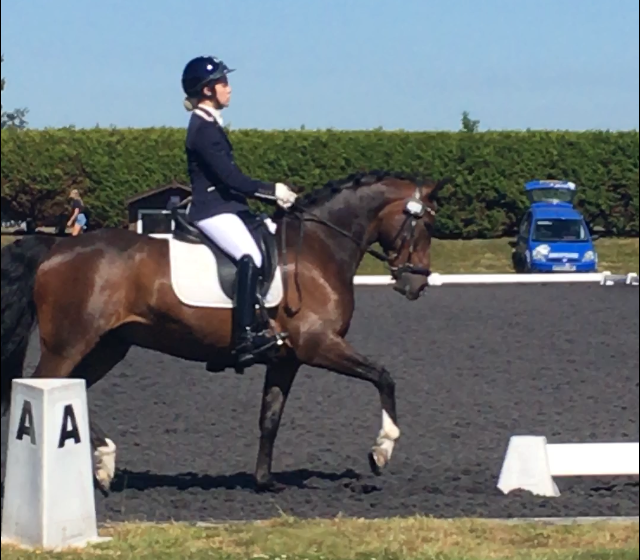 I am excited to also update you that Leo and I have been selected to represent GB at the forthcoming CDI at Hickstead in late July. We have had our regional qualification come through too so suffice to say it's going to be a very busy month!! Leo is going brilliantly and taking our time with him post his injury rehabilitation has really paid off as he is feeling so so good, which is just so exciting for 2019.