Leo and Olivia get ready for 2018
---
Well Leo and I have been busy training over the last month, he's now back in full work and is both feeling and looking fabulous.
We have spent the early autumn taking time to review every area of input to ensure that we are both in the best physical shape to deliver our best in the 2018 season. This has included regular checks with Dengie Performance Horse Nutritionist, Claire Akers on Leo's diet, he's looking fantastic with a super shine from his Alfa-A Molasses Free, and his favourite remains his treat ball each night full of Grass Pellets.
In other areas we have been working with our saddlery sponsor Childeric UK trying a number of different saddle options to see which of the newer designs works best with his huge shoulder movement, so he's now in a different saddle and I am delighted with the results.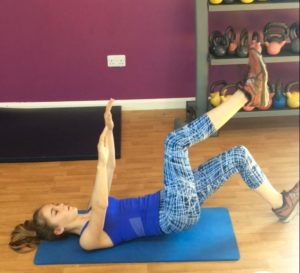 For me the review has meant that I have now stepped up my own personal fitness training, my friend the very lovely Sophie Wells the equestrian paralympian, has assisted me and I now am meeting with her specialist rider personal trainer monthly and this has really helped me focus on my weaker areas. I also have some sports psychology sessions lined up which I am really looking forward too, as I really want to look at how I can ride with more confidence and to not be distracted from my objectives by other people's activities on social media. So suffice to say if I am not on board Leo it's still busy busy for me currently.
This weekend Leo and I are quietly with friends making our first competitive trip out in 10 months, so it's very exciting and a little terrifying at the same time! Let's hope he's not too excited at getting to go out and compete again, if we go in the arena together and come out the arena together then the trip will be a success, as at this point we will not be pushing him too hard…it's small steps to give him confidence ready for 2018.