Lockdown Lessons
---
Well hasn't the world changed?! In February, the word 'Coronavirus' was nothing more than a scary word or a looming nightmare. Now the world has a new face. Like many, I am immensely grateful to our NHS workers, some of whom I know personally, for their incredible work, sacrifice and – in some cases – sheer bravery. But let's not dwell on what we all know already… because lockdown brought with it many silver linings. As we watched the world change from the comfort of our local area, we too had time to reflect and be reminded about so many parts of life which we brushed aside in the whirlwind of the world as it was.
My world was no different to many in the respect that my life changed in the flick of a switch, even though I respect everyone's experience of 2020 has been unique. Almost immediately after my last blog, my beloved dancing partner Arlo went lame. Whilst his injury has some similarities to Gari's, we were quick enough to catch and diagnose it. We also have time and good fortune on our side too this time. So we dived in head first rehabilitating Arlo, but ligaments are annoying little things; bones and muscles like to cooperate, ligaments like to take their time! However, this is more frustrating for Arlo than it is for me. His welfare is always my primary concern, but Arlo has a work ethic to die for and he is really missing his work. He watches me ride other horses with a look of pure jealousy, as if to say 'Who on EARTH do you think you're riding mum?!' We are optimistic for a successful recovery, but we are all mindful of the fact that Arlo's future still hangs in the balance.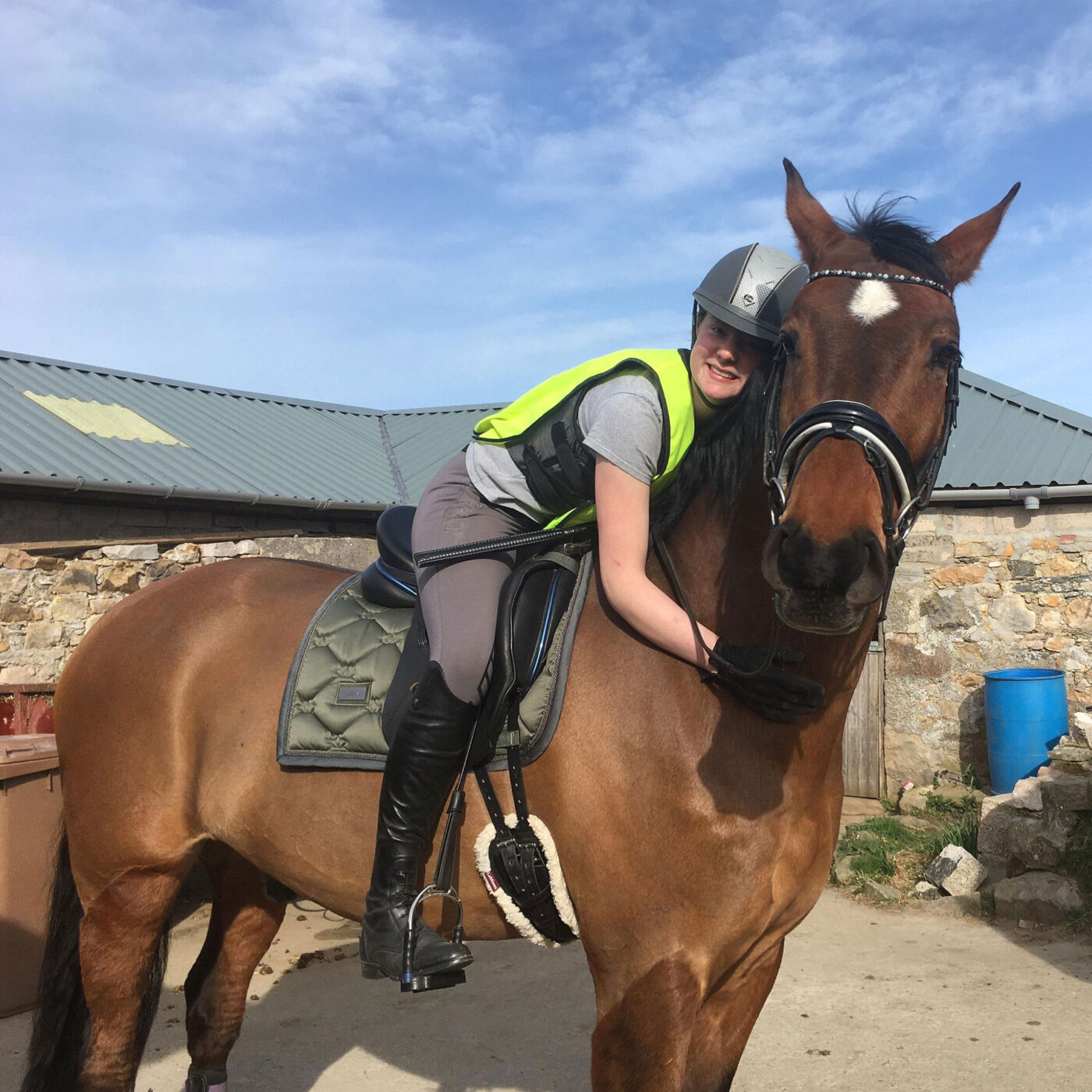 So whilst I was unable to ride, Britain started to get hungry. Very hungry. I have worked at my local Asda store since before the pandemic, but I went from happily working a steady part-time job to almost moving in! To begin with, we still finished at 1am as we are contracted to. Then 0100hrs slipped to 0230hrs, then 0400hrs, and before I knew it, I was working full 12 hour night shifts, coming home and going to bed at nine o'clock in the morning, rising at four in the afternoon and scooting off too work again after visiting the horses and grabbing some breakfast! Some days I wasn't fortunate to have that much sleep, but we pulled through. It was mad but it gave me the structure that many craved during those mad months. My mum was an unsung hero throughout that, doing the horses more often than not in the mornings, so I could continue to help keep the nation fed.
Lockdown wasn't all eat-sleep-work-repeat though. I found myself with time to focus on myself a little. I spent more and more time running and cycling, to the point where I started –voluntarily- rising at the sharp hour of 4am (on days off of course!) for some intense running and cycling. It's ironic how in a mad world, doing crazy things makes you feel sane. I got to go running with my dad and remembered what his face looked like too! With him always leaving early for work and me always leaving late, it wasn't uncommon to go a few of days without seeing each other every week!
When restrictions started lifting it was a welcome relief to many. I had started to forget what people looked like and couldn't wait to do some socially distanced sunbathing in a friend's back garden. But more than that, it meant that we could put some more oomph into Arlo's rehab now that a visit to the vet was back on the cards. He has now finished his course of veterinary treatment, so we are just playing the waiting game now.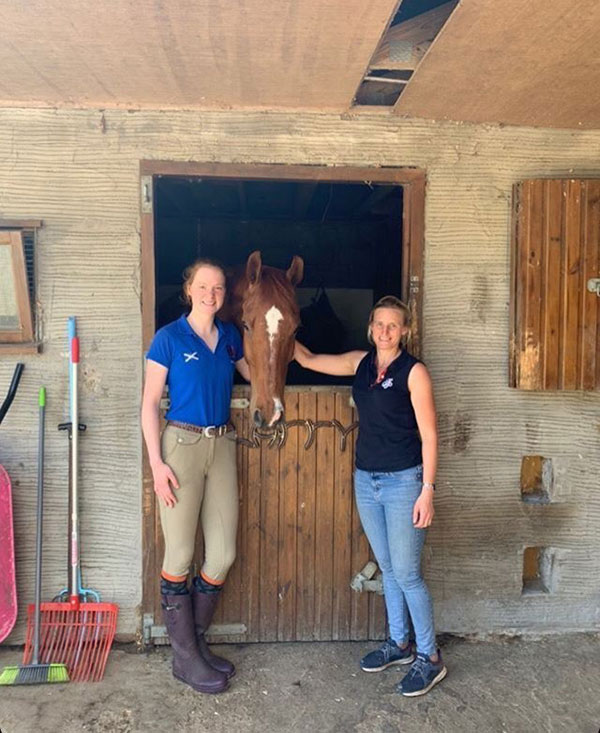 The lifting lockdown also gave us a new opportunity. Through my trainer, we found a new horse for me. He is an ex-eventer and his owner is hoping that I can give him a second career. Floyd is rather different from Arlo; he's the 'pony' of the family at ~16.1hh but is a year older than Arlo, making him 10. It took a good few weeks for us to 'click' and get the measure of each other, but we're quite the team already now. He's got a work ethic similar to Arlo's and he picks up on new ideas quickly. He's also a lot more inquisitive than Arlo, I think this is mainly from where we haven't known each other that long. He arrived a lean, mean eventing machine, so the transition to a dressage career has been a big step for him. He's learning to use his body in ways he never has before and is learning that canter has more than one gear… who knew?!
Floyd is a sweet boy through and through and I'm very excited about what the future may hold for us, but I just want to enjoy working with him for now. We are learning a lot from each other and having so much fun in the process. His Dengie diet is already showing through; helping him to build healthy muscle mass without all that fizz, keeping his warmblood head nice and level. There's so much power in there, I just need to learn how to harness it correctly. With our lorry being off the road, it's nice to enjoy that pressure and deadline free environment that I didn't have with Arlo (due to him being off) earlier in the year. Whilst I enjoyed working with the lovely Caribe during this period before other commitments made this difficult, there's nothing quite the same as jumping onto your 'top' horse and having a laugh is there?
This month I'll be starting my adventures at Aberdeen University for four years, so that will help keep me out of mischief. I'm going in head first by trying to keep the horses going simultaneously. This is no small feat by any standards and it goes without saying it is impossible without a support network. Aberdeen is the closest city to home with a University that offers what I am wanting, but it is still just a little too far to commute every day. I have always been very lucky with how supportive my family is with my horsey and non-horsey goals, and this is no different. There are many exciting and hard-working times ahead, so let's seize it with both hands!