Phew… What a busy week!
---
Well, it's been a crazy week for Leo and me. On Tuesday, we went along to support The Pony Club Area 6 Dengie Dressage Regional competition, which was hosted by my old Pony Club, the South Notts Hunt. As we are no longer Pony Club members, we could not take part in the main classes, but Leo and I entered and won the Elementary Open class so he did Team Dengie proud and it was lovely to be part of a Dengie supported event.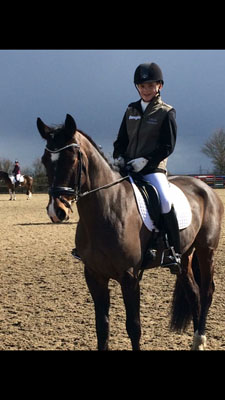 A couple of days later, we were off to the BYRDS Northern Regional Camp for the weekend. It really was a fantastic camp and I had some very helpful lessons from Charlotte Wilson, working on Leo's suppleness and balance. We spent time trotting six metre circles to focus his mind on maintaining his balance and rhythm – he has such huge front paces that sometimes he allows his front legs and back legs to lose perfect balance, so this was a great exercise to help us with this. Following this, I got to spend some time on 'Harry' the mechanical horse, where I worked on my personal balance and perfecting my seat aids for half pass – wow, I learnt so much! The mechanical horse work was so enlightening – if you get the opportunity to have lessons on one, do go and give it a try.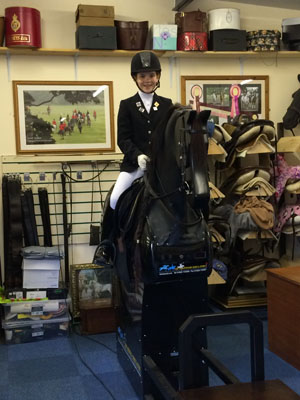 Then on Monday, it was the BD Northern Region 2016 annual BYRDS Championships, where we compete at rider tests rather than normal dressage tests. Within rider tests, we are judged very differently, focusing on the rider's position and aids together with suppleness and balance of the horse – very much looking at how a rider can affect a horse or pony's way of going. Riders under 11 years of age compete at a fledgling level, then for everyone else in BYRDS you are squadded with A squad being the highest level of abilities. Around ten to twenty BYRDS riders nationally compete at this level each year at the BYRDS Inter-Regionals, with the other riders being split into B and C squad dependant upon their riding level.
Leo and I decided to push ourselves and have a go at the A squad competition, so that we could see where we were at ability-wise, giving us a test sheet to contrast and compare against for next year. We also competed in the B squad class, which is our current competing level. Leo was somewhat tight and tense in the A squad and our simple changes still need lots more strength, accuracy and work, which will come with time, but I was super proud of him getting 79% and becoming reserve A squad champion. Our B squad test was much better, more relaxed and flowing, and I was delighted to become the overall BD Northern Regional B squad champion for 2016 with a test score of 84%.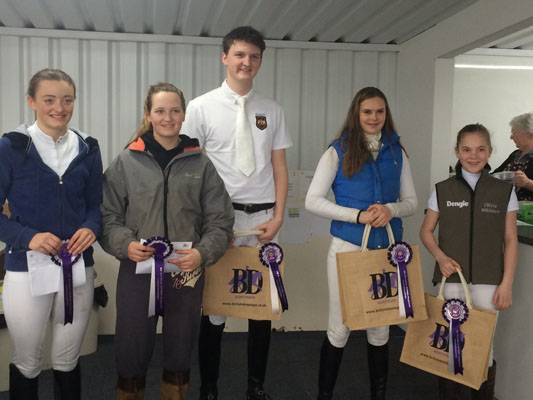 Over the weekend and competition on Monday, I was so pleased as Leo really settled well. Many people commented on how he is mentally maturing and I feel so positive about our partnership for the years ahead.
Dengie kindly took the time to come along to camp and everyone present had their horse weighed and received great feeding support. Leo has lost a little bit of weight since he was last weighed so we have decided to change his diet a little. He will be staying on the Performance+ Balancer and Hi-Fi Molasses Free, which he seems to love as a combination and which makes him look so well, but we will be introducing some additional Alfa-A Molasses Free alongside this to hopefully help him keep a little more weight on without heating up .
It was really great to catch up with everyone and to make some new friends too. Leo will be getting plenty of hacking and a little pole work this week whilst I am still off school as he deserves a change from schooling, then next week its back to the grindstone with preparation for the forthcoming Sheepgate Equestrian two day show in the middle of April.