Training in Germany with Lordy
---
My gorgeous ginger boy Lordy is super happy in Germany with Warwick McLean and has the best temperament I could have wished for. He has 3 super paces, although we still aren't the best at steering in canter!! His trainability and attitude to work is fabulous and he tries so hard even when he is unsure. The yard and grooms here in Willich are so lovely and Lordy has received the best treatment from them, making him have a very happy and kind natured horse, which we are delighted with. I can't wait to continue building a partnership with him alongside Warwick who has done such a wonderful job in breaking him in. Warwick has ensured all the basics are secure and correct as a 3 year old, this is so important for the future when we begin building Lordy's movement and strength when he gets older and bigger.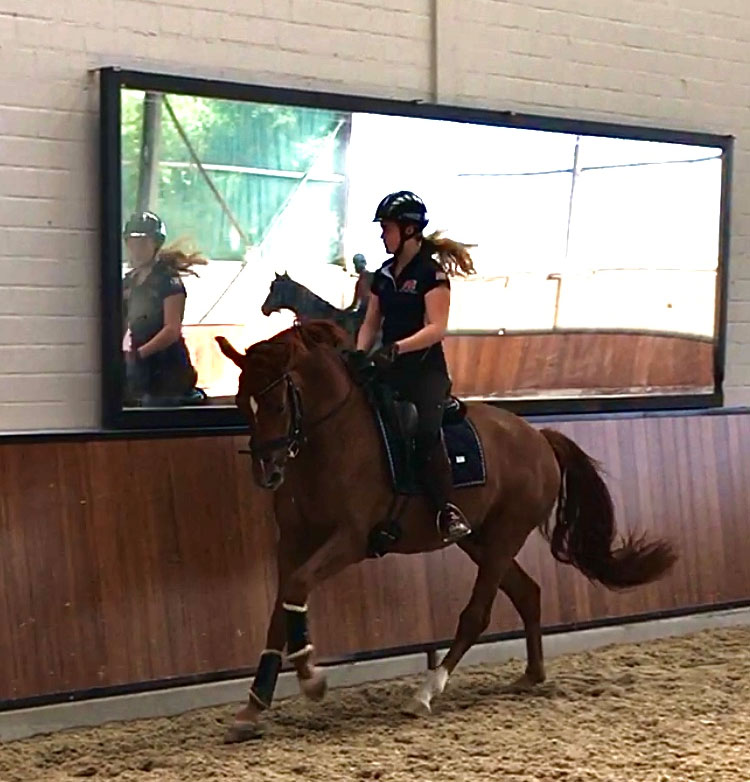 Today we went for a little hack around the paddocks and Lordy absolutely loved it. He is very curious of the world, yet it is like he has an old man's head on a young body as his nature is so honest and sensible. He is also very intelligent and you can see him thinking about what he wants you to do. We went to visit Walther and Katrin Schülter-Boëcker, his wonderful breeders and we also visited Lordy's younger brother (by the stallion Vitalis) who is simply beautiful as well as his older sister who we met this time last year. She has grown lots, which just shows how much developing Lordy still has to do as a baby and as he grows muscle. All of Lordy's brothers and sisters are big broad chestnuts which must be traits in this breedline and being broad is something I love in Lordy for his shoulder movement development as he grows.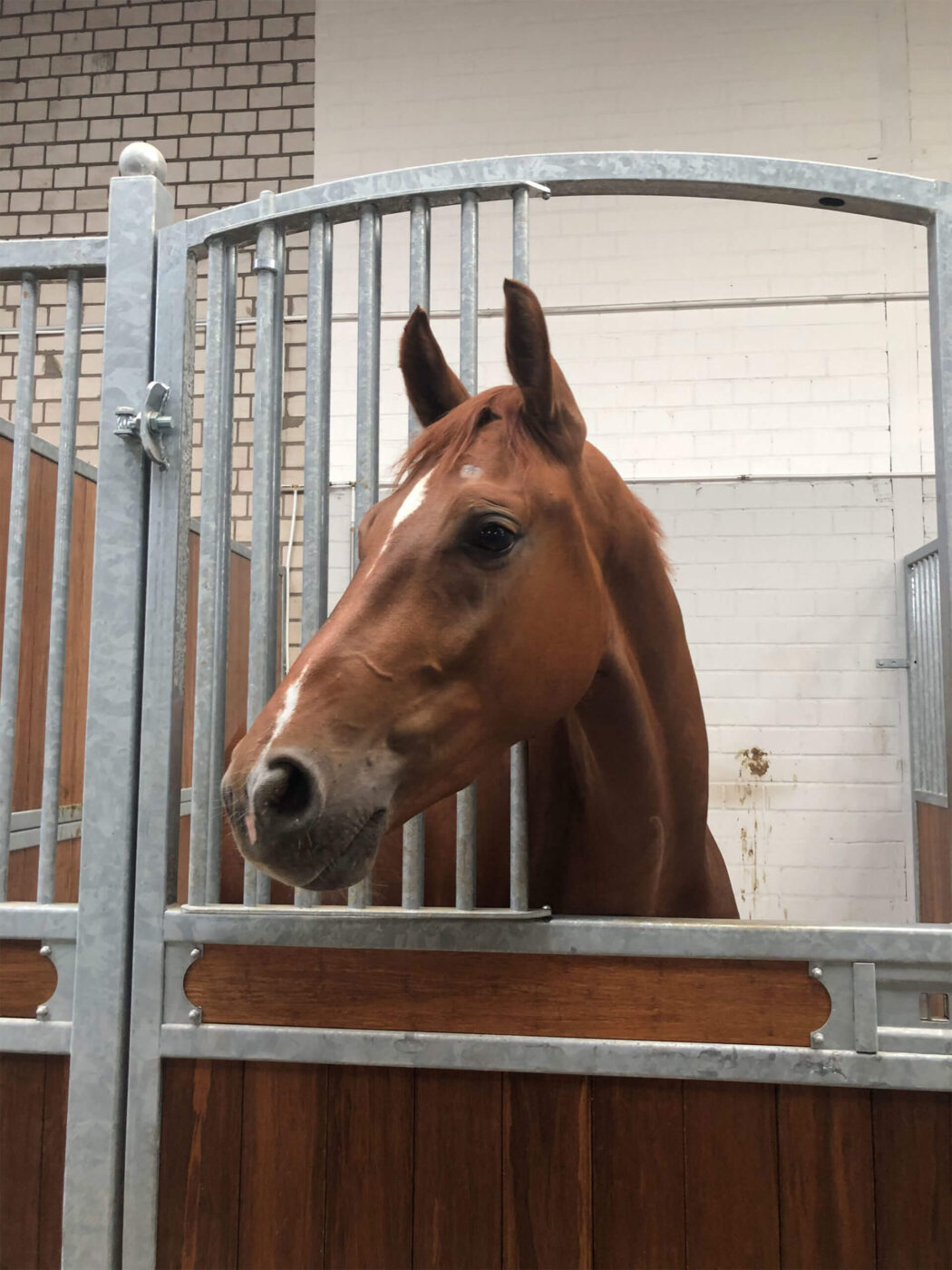 This afternoon I was lucky enough to be able to watch Morten Thompson, Danish Olympic rider and trainer, training some top horses which was very interesting. I was able to learn a lot from his teaching, especially with his specialism with the piaffe and passage movements in Grand Prix. I will ride Lordy one final time before returning to England and spend the rest of the day watching Morten training again. Soon Lordy will be home and he will have a few weeks off to continue growing and developing. We have been advised it is important for him to have some time off after backing to relax and to continue to grow, as it is a lot for their young brains to take in. I am so excited to continue our journey together, slowly bringing him on as a youngster and taking him to lots of new places to continue his education.