Keep Hydrated with Dengie Alfa-Beet
---
Stay hydrated with Dengie Alfa-Beet this competition season. A high-fibre, low sugar and starch conditioning feed. The combination of alfalfa and unmolassed sugar beet pulp provides 'slow release' energy in the form of highly digestible fibre, it's also ideal for helping to keep the competition horse hyrated.
Ideal for the healthy maintenance of horses and ponies prone to laminitis, it is also perfect for older horses and ponies who struggle to chew longer length fibre and who have poor dentition. Alfalfa is naturally low in sugar and Alfa-Beet contains only a quarter of the sugar found in conventional molassed sugar beet.
Alfa-Beet is great for tempting fussy feeders and is easy to use as it soaks to a mash much more quickly than conventional sugar beet pellets. It can be used with a vitamin and mineral supplement or added to compound feeds for additional energy or weight gain without over-exuberance.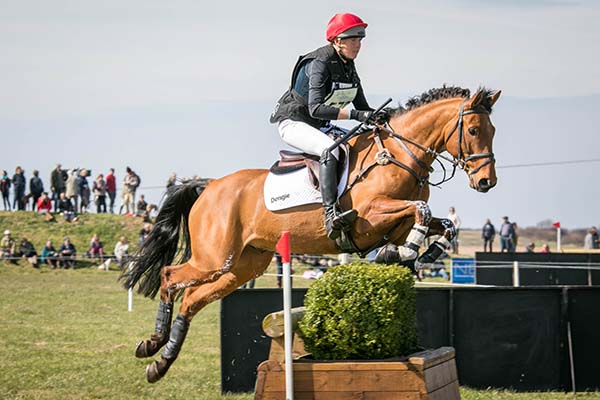 Fed with Dengie Hi-Fi Lite, Alfa-Beet is ideal for those horses and ponies, which require a lower sugar diet such as equines that are prone to PPID, EMS or Laminitis.
Dengie Alfa-Beet packaging has had a make-over. The new bag is bright, attractive and designed to stand out on the shelves. With the Dengie promise of 100% natural you can rest assured that Alfa-Beet will deliver a quality, tried and tested diet for horses that deserve the best.